Chief Actuary Zane Olivier on how working life in Bermuda exceeded his expectations
Meet Zane Olivier, Chief Actuary of Legal & General Re. Part of the L&G Group since 2016, he moved to Bermuda from London at the start of 2019 to find a life that is stimulating, varied and warm in more ways than he expected.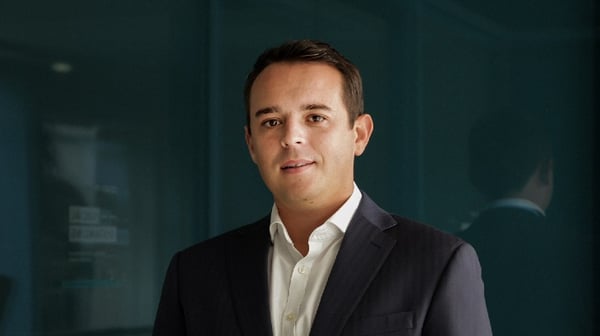 On moving to Bermuda…
Initially, I was a bit reluctant. There was a preconception that your career takes a bit of a backseat – you're further away from the action. But that myth was expelled pretty quickly. Since moving here I've found that the engagement from senior stakeholders in London is that much more focused. You actually get more of their attention, time and undivided attention.
On the lifestyle…
The lifestyle lived up to every expectation. To think that you can be in the office and then 15 minutes later you're on a beach on a tropical island and that's how you decompress at the end of the day. I pinch myself regularly.
On work…
I find the work out here incredibly stimulating. It's fair to say that individuals working in Bermuda do get a much greater breadth of exposure, breadth of experience, while having to cover a lot more bases than a typical, traditional role in the UK or the US. I wear a lot of different hats, which is fantastic. It suits my personality and my interests well. My role takes me from the traditional – assumption setting and business pricing – to the very topical – seeing how COVID-19 is impacting business.
On the culture…
When I moved here, I was bowled over by the welcoming and the warmth of the people in the Bermuda office – it really is a close-knit family. That's been highlighted throughout COVID where Thomas [Olunloyo, CEO, L&G Re] and the rest of the team have been super supportive and flexible with the working environment. We're well set up technologically to be able to work from anywhere. We really haven't suffered as a result of remote working.