Celebrating Mary Prince – a Black Bermudian hero
By Sinaé Smith, Actuarial Analyst, L&G Re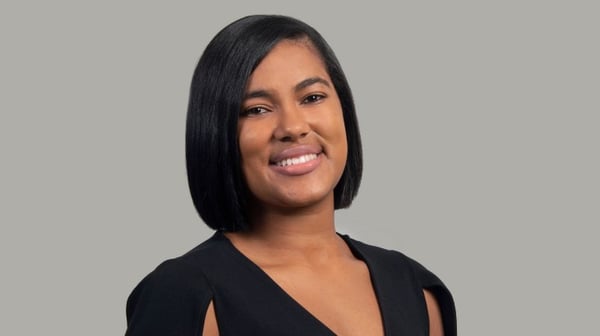 Having obtained a bachelor's degree in Mathematics and Actuarial Science from the University of Leicester, I joined L&G Re as the company's first graduate programme employee in Bermuda in September 2018. Entering the male-dominated insurance industry initially felt intimidating but I was delighted to meet many inspiring female actuaries in the L&G offices. Unlike most Bermuda insurers and reinsurers, actuaries make up the majority of staff here. I was the first Bermudian employee, a woman, and the youngest on the team, and I was made to feel welcome and that my contributions were valued. This is extremely important for anyone embarking on a career, but for a Black woman it's essential.
It's a testament to the company culture that I don't think about the fact that I'm Black when I'm in the office. Although I do often think about how different life would have been for me had I been born a couple of centuries earlier. Indeed, for UK Black History Month, I was given the opportunity to share my story of why I'm proud to be a Black Bermudian woman with L&G colleagues across the pond. This reminded me of Mary Prince who was born into slavery in Bermuda in 1785.
No one could have predicted that this enslaved girl would eventually play a pivotal role in the movement to abolish slavery throughout the British territories. So significant were her contributions that a commemorative plaque was unveiled at the University of London in 2011, and she was named a national hero in the land of her birth in 2012. In 2020, Bermuda named the second day of Cup Match (following Emancipation Day) as Mary Prince Day, the first and only national holiday in the world named for a Black woman. Published in 1831, her autobiography became instrumental to the abolitionist movement, and a driving force behind the UK Parliament's move to abolish slavery on August 1st, 1834.
Her courage back then means I can live freely today. I can choose where to live, what to do and who to work for. I choose L&G Re for many reasons, but I've been particularly impressed with how this international company makes efforts to integrate Bermudian culture at every level.
Having been born and raised here, I can sometimes take Bermuda for granted, but my international work colleagues have introduced me to community events and activities I'd never been aware of. They also take a sincere interest in corporate social responsibility because they care about our island. It's been wonderful to add my voice to the team and share my views.
The company is so diverse, and we celebrate each other's cultural, racial and ethnic differences. I haven't experienced micro-aggressions, I don't feel that I've been hindered in any way, and I believe my colleagues take a genuine interest in issues that affect me as a Black Bermudian. L&G Re is genuinely committed to achieving diversity, equality and inclusion and, for me, it's the ideal place to work.