Legal & General Reinsurance supports emerging talent in Bermuda
Legal & General Reinsurance (L&G Re) is thrilled to announce its continued commitment to nurturing Bermuda's talent through the Bermuda International Long Term Insurers and Reinsurers (BILTIR) Summer Internship Programme and support for the ABIC Education Award.
Jahlika Berkeley, a recent graduate with a BSc in Accounting and Finance from the University of Leicester, began her BILTIR Summer Internship with L&G Re at the beginning of August and will be with the company until December. She will rotate across key departments including Finance, Operations, Investments, Pricing, and Risk.
Mike Walsh, Chief Financial Officer at Legal & General Reinsurance, said: "We are thrilled to welcome Jahlika Berkeley to L&G Re as part of the BILTIR Summer Internship Programme. Jahlika's diverse skill set, proactiveness and eagerness to learn exemplify the values we uphold at L&G Re. This initiative not only offers a great experience to emerging professionals but also contributes to the growth of Bermuda's future workforce, which we are committed to supporting."
Jahlika Berkeley said: "I'm excited to have the opportunity to gain hands-on experience at L&G Re. From day one, I felt like a valued member of the team, and I am thankful for everyone who welcomed me onboard. I have also had the opportunity to speak with senior team members who have provided me with invaluable advice and guidance. As a recent graduate, these meetings have provided me with so much inspiration when thinking about the next steps in my career."
L&G Re's commitment to supporting Bermuda's future talent extends beyond the Internship Programme. The company has also donated to the ABIC Education Awards, managed by the Association of Bermuda International Companies, an award that supports young Bermudians pursuing undergraduate or postgraduate degrees.
Thanks to L&G Re's support, Indio Francis, has received an Education Award for her undergraduate studies.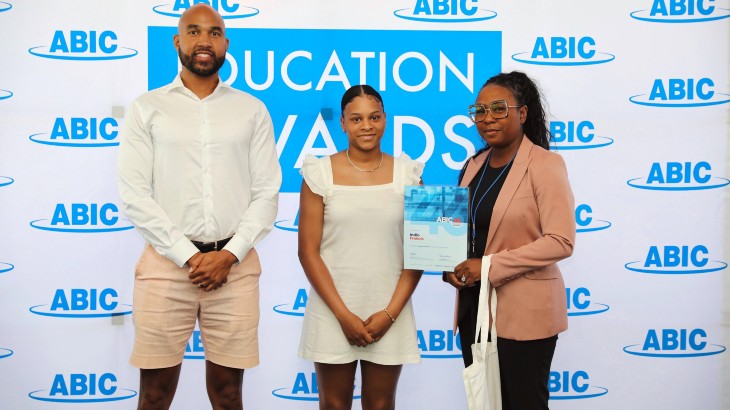 Indio, currently in her second year at St. John's University in New York, is pursuing a Bachelor of Science degree in Business with a concentration in Actuarial Science. As well as being selected as the recipient of L&G Re's support, Indio will also benefit from mentorship provided by Malik Maheux, Senior Financial Reporting Actuary at L&G Re.
Amy Ellison, CEO of Legal & General Reinsurance, said: "Congratulations to Indio, who is a worthy recipient of the ABIC Education Award. We are pleased to sponsor an initiative that empowers young Bermudians to excel in international business through education.
"At L&G Re, we believe in investing in and supporting local talent. Our commitment to cultivating local talent aligns with our broader mission of creating a sustainable and thriving reinsurance industry. I'm always so delighted to see the island's young people embracing careers in reinsurance and I look forward to following Indio and Jahlika's career journeys."