Legal & General Reinsurance sponsors Bermuda Pride 2023
OUTBermuda Pride 2023 took place 23 – 27 August, with several events across the week and thousands gathering for the annual celebration in Bermuda's capital of Hamilton.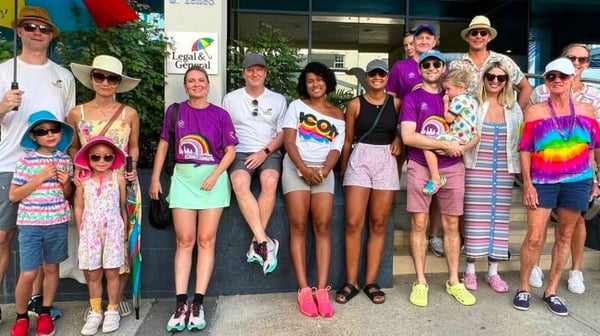 Now in its fourth year, the annual Pride celebration supports Bermuda's LGBTQ+ communities in the pursuit of everyone's right to be safe, seen, valued, and thriving.
As sponsors of the event, L&G Re colleagues joined together on Saturday to walk in the parade through the streets of Hamilton.
The theme this year was 'Homecoming' as an open invitation to those in the LGBTQ+ community who have left the island to return and celebrate how far LGBTQ+ has come.
It was also an invitation to allies and the LGBTQ+ community around the globe that everyone can feel welcome and 'at home' in Bermuda as we work together to build a future free from discrimination and stigmatisation.
Andreea Muresanu, L&G Re Innovation Director and Chair of the CSR Committee, says "Bermuda Pride is a great opportunity for us to come together as a team, show our support and provide greater visibility and connection for the LGBTQ+ community.
"The parade was amazing – what a fantastic atmosphere! Thanks to all my L&G Re colleagues for taking part in the celebrations!"